Happy Thursday people, I hope you're having an awesome week so far and maybe it'll get even better when you find out some of the cool things that have happened in the last few days.
 Alan Tudyk, Danny Pudi & Christina Kirk Join Cast of Powerless
On Tuesday I said that Vanessa Hudgens had been cast in this new DC show about an insurance firm. Now, we have three more actors – Alan Tudyk (Firefly), Danny Pudi (Community) & Christina Kirk (A to Z) – joining the roster. They will all be playing people who work at this insurance firm. Now, DC have never done a purely comedy, no-action, show so this is kind of experimental but with Pudi and Tudyk I think that this really has the potential to work.
Daredevil Teaser Shows Elektra In Action
Earlier this month, Netflix released the first half of the trailer for Season 2 of Daredevil and at the very end we caught a glimpse of Elektra. In their new 15 second teaser we get to see Elektra in action and she looks amazing. Hopefully, this season is so great that it can just wipe away the memory of Ben Affleck and Jennifer Garner forever.
Steven S. DeKnight Will Direct Pacific Rim 2
Speaking of Daredevil, the former show-runner of the series is now set to direct the sequel to 2013's Pacific Rim (did you like that little segue?). This film has been in the works for what feels like forever and it was starting to seem like it wasn't going to happen but we have now received confirmation from Guillermo Del Toro himself. Del Toro will still be involved with the sequel but as a producer rather than director.
Gwyneth Paltrow Will Appear In Captain America: Civil War
Do you remember Pepper Potts? If you don't then that might be because she hasn't been seen in the MCU for three years now but it has been confirmed the she will be back in Captain America: Civil War. Most likely in a very small capacity but nonetheless it will great to see Gwyneth Paltrow in that role again. One of the things that I really loved about the earlier Iron Man films was the dynamic between Pepper and Tony so it will be nice to see that again.
First Set Photo From Justice League
This week, Zack Snyder shared the first set photo from the upcoming Justice League movie. He took a photo with Jason Momoa – who will play Aquaman – but if you look past that then there are plenty of great little teases in there. In the background we can see a Flash costume, a Mera image and what may be a Nightwing costume.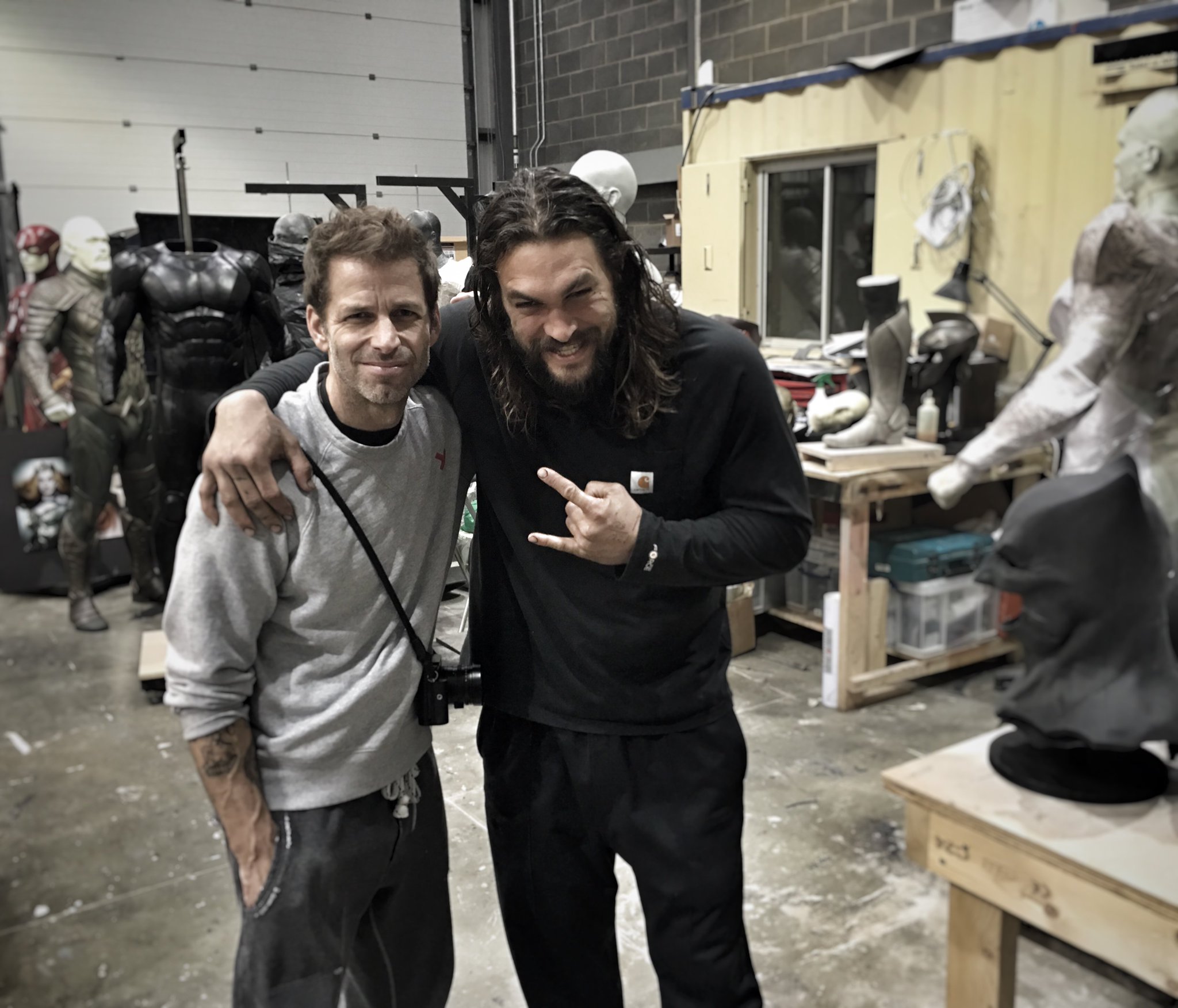 That is it for news until Sunday but tomorrow there will be a new (mostly) CW review so check that out if you're at all interested. Until then,
Do you think Powerless will be any good? Are you a fan of Pepper Potts? Can you find any other nuggets in the set photo that I missed. Let me know in the comments.