It's Sunday guys, which – of course – means that I have all of the news from the last few days for you.
New Captain America: Civil War Trailer
If you haven't heard about this or seen it, then what are you doing? Stop reading this and watch the video below. Right now. Go. I feel like this deserves its own feature but every time I watch it I dissolve into an inarticulate mess because it's so damn good. We get to see all of the heroes: Black Panther in action, Ant-man on Hawkeye's arrow and Spiderman. Spiderman is my favourite superhero so I hold him to a pretty high standard and so far I adore Tom Holland's webster. If you've already seen it – I imagine you still want to watch it again, so:
Halle Berry In Kingsman 2
We already talked about Julianne Moore potentially taking on the role of the villain in the sequel to Kingsman but now Halle Berry is rumoured to be joining the cast. We don't know very much about this film yet but if Halle Berry does take the role she will playing the head of the CIA.
Luke Cage Premiere Date Revealed
With all of the excitement of Daredevil having its Netflix release next week it could be easy to forget about Marvel's next Netflix show, Luke Cage. It was announced yesterday that Luke Cage will be released on September 30th of this year. I did just mention Daredevil so in case you were wondering, I will definitely be bingeing the show and posting up a review of the season (how soon that happens depends entirely on how much I care about my job).
The CW Renewed Everything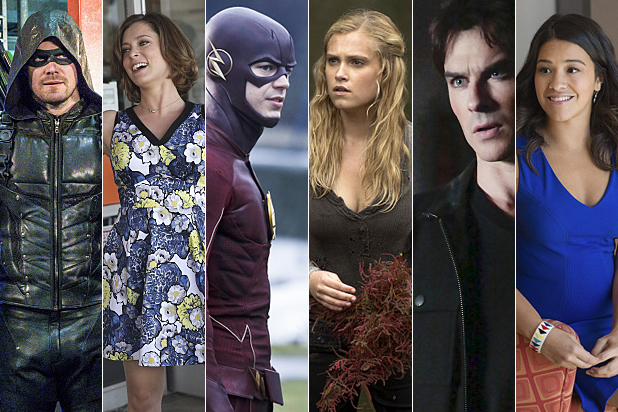 It's the time of year where we find out which shows are getting cancelled and which are getting new seasons – it's a very tense time for me. Except the CW haven't cancelled anything? Arrow, The 100, The Flash, Reign & Supernatural are amongst the 11 prime-time shows that the network has renewed for another season. This is great news (especially as The (mostly) CW Review would be kind of screwed otherwise) and a real testament to the quality of shows that the CW is producing.
That's it today – we'll be back next week Tuesday with even more news for you but until then:
What do you think about the new Spiderman? Are you excited to see Luke Cage? Which CW show are you loving at the moment? Let me know in the comments.