Happy Thursday people, today I feel like I'm drowning in trailers but they're so good that you know, I think I could die pretty happily this way. Anyway, the news:
Deadpool Monthiversary Trailer
This is our first trailer of the day and it's amazing. To celebrate a month since Deadpool was released, a brilliant trailer is circulating reminding us all to go see it again. It's funny and fresh and just very Deadpool.
Princess Diaries 3 In The Works
It is now official that there will be a third film in the Princess Diaries franchise starring Anne Hathaway. I adore this franchise and when I think about films that I watched as a kid, this is one of the first to come to mind. A lot of people are less than positive about the 2004 sequel but I've got to say, I love it. We do not yet know whether Chris Pine will be involved but as long as Anne Hathaway's there, I will be in the cinema.
Miss Peregrine's Home For Peculiar Children Trailer
The only book that ever scared me is now a film. Yay? On a serious note, the trailer for this film is pretty great and fits in with the tone of the book so well. It is a Tim Burton film so you can expect some frights but above all it's a magical story.
Indiana Jones 5 Is Going Ahead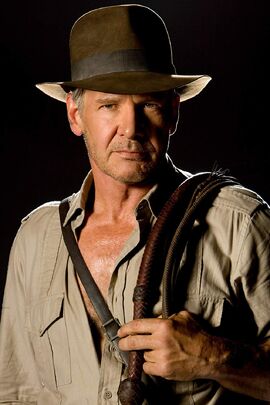 I'm sure you've heard that there will now be a fifth Indiana Jones film: nope, not a reboot – one starring Harrison Ford. People have been very vocal with their skepticism regarding the septuagenarian donning the leather waistcoat and I have to say that I'm with them. It's not ageism as much as it is credibility. I could watch this film and try to enjoy it but the entire time I would just be in stark disbelief. Although, maybe Indi's just going to chill in this outing – get a job at a museum.
Now You See Me 2 Trailer
Our final trailer of the day: Now You See Me 2 will be arriving at UK screens in July but the trailer is definitely worth watching. Maybe I've been completely oblivious but I had no idea this film was happening. The trailer dropped and I went crazy over it – the original film was a surprising favourite of mine and I think that they intend to top it this time around. Daniel Radcliffe is starring in the film which can only mean good things (as long as we pretend Swiss Army Man doesn't exist).
That's everything today but stick around, check out some more posts and tell me:
Is Harrison Ford too old to play Indiana Jones? Which trailer are you most excited about? Do you want to see The Princess Diaries 3? Let me know in the comments.