Good morning everyone and I hope you had a good April Fool's Day. Do people actually celebrate April Fool's Day? Well, at the very least I hope that none of relationships were irredeemably ruined by pranks. And now the news!
YA Versions of DC Heroes To Hit Shelves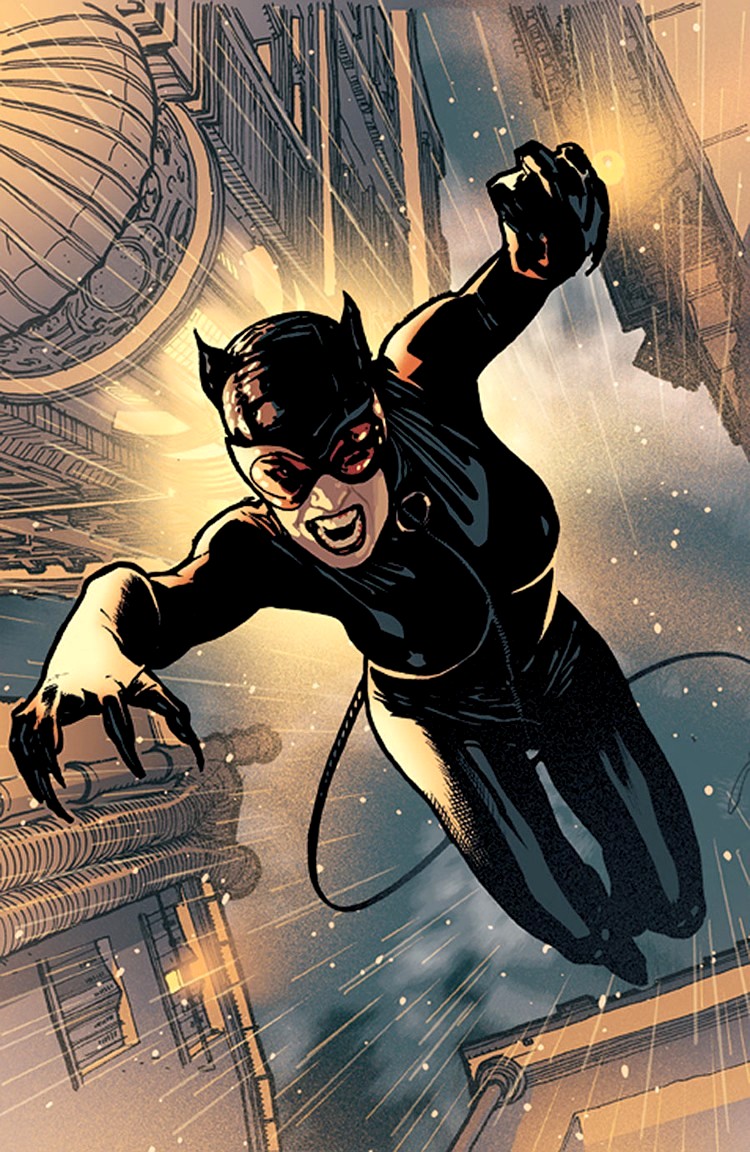 DC's influence is growing: they have some great TV shows (The Flash, Arrow) and Batman v Superman marked the beginning of their attempt at a cinematic universe a la Marvel. What is DC's latest venture? A four-book young adult book series centring around Wonder Woman, Superman, Batman and Catwoman. I don't hate the idea – it certainly feels original – but it's a strange direction to go in. When it comes down to it, my decision as to whether or not to buy them will come down to how nice the covers are.
Thor 3 May Be The Last Loki Outing
Tom Hiddleston's Loki was the true star of 2011's Thor and it now looks like next year's Thor: Ragnarok may be his last outing as the trickster god. Hiddleston said:
"Thor 3 will be cool because I've not done it for four years. I love working with Chris [Hemsworth]. This will be my last time out of the gate."
but he also said:
"Honestly, I don't know. They haven't got their ducks in a row yet. They make it up as they go along."
so who knows what's going to happen. Certainly not Tom.
Disney Plans Film About Snow White's Sister
You've probably never heard of Snow White's sister, Rose Red, but you will soon enough. Disney are currently working on a script for a live-action movie all about Snow White's not-so-famous sister. The story will tie into the Snow White narrative that we already know and will take place as Snow White succumbs to the sleeping curse.
Suicide Squad Re-Shoots
After Batman v Superman the next DCEU movie on the Warner Bros. roster is Suicide Squad which I suppose means it's their chance to redeem themselves amongst critics. The studio is going through the incredibly expensive process of re-shooting parts of the movie to inject more comedy into the film lest it be another Batman v Superman. If you're thinking: the trailer was already pretty funny. Well, apparently all of those jokes in the trailer were all of the jokes in the film. Yikes.
Iron Fist Casting
The upcoming Marvel Netflix series, Iron Fist, has cast its female lead: Jessica Henwick (Game of Thrones) will play  Colleen Wing – a martial artist who becomes friends with the main character. Strangely, she is now not only the second (of two) British actor to join the cast but the second Game of Thrones alum.
That's all today but if you've missed out on any news this week then come back tomorrow morning for the weekly news round-up. Until then:
Do you want to read about your favourite heroes in novel form? Do Suicide Squad re-shoots make you scared for the film or more excited? Will Iron Fist only contain Game of Thrones actors? Let me know in the comments.