Happy Sunday, it's finally the end of the week so let's talk about everything that's gone down in the last seven days.
Best Piece Of News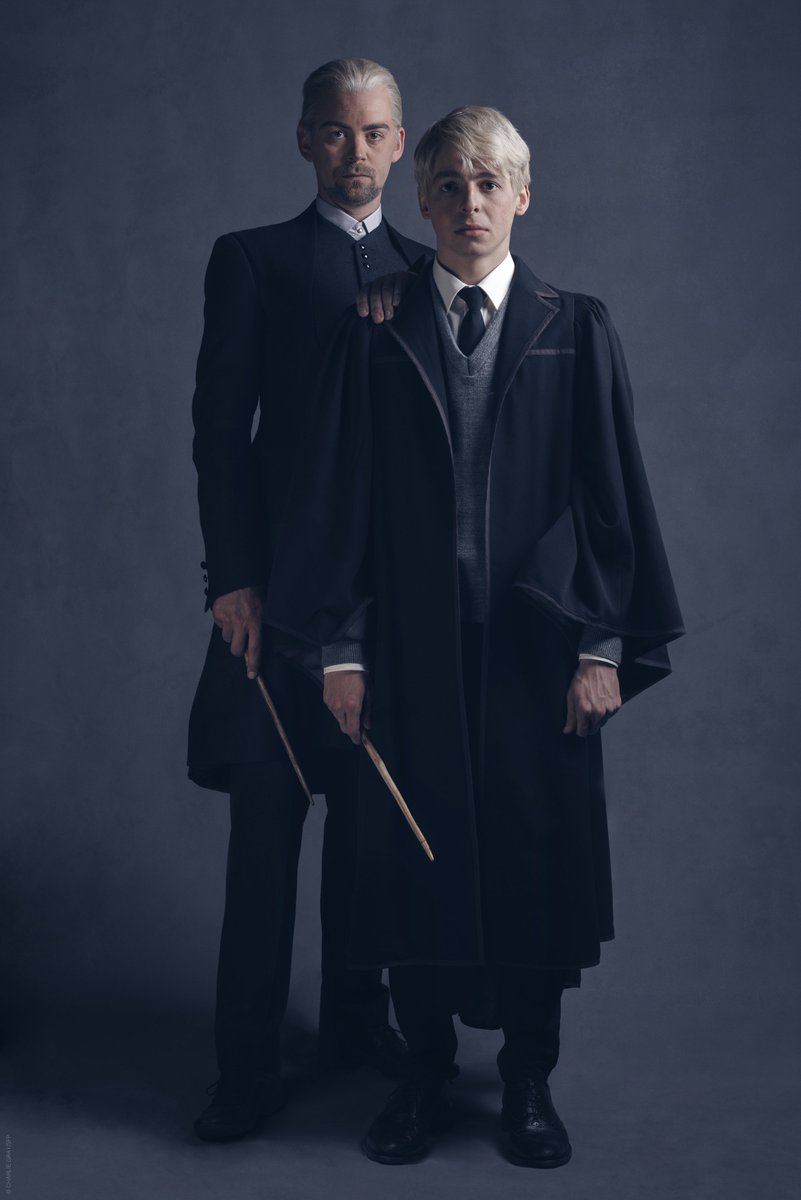 With the first public previews for Harry Potter and the Cursed Child taking place on Monday, the show released images of all of the main members of the cast. Whilst some people have expressed levels of outrage ranging from mild to an extreme that can only be described as racist at the casting of a black actress in the role of Hermione; I love all of them. The pictures are beautiful and the cast are everything that I could possibly have hoped for in regards to what my favourite characters look like as adults. You can see the full range of pictures here but I'm particularly fond of this photo of Draco Malfoy and his son, Scorpius. Harry Potter and the Cursed Child will run at the Palace Theatre in London from 7th June 2016.
Worst Piece Of News
After finding out that Daniel Craig would not return to the James Bond franchise as 007, Sam Mendes announced that he would not be directing the next film. There are so many guesses and rumours going around the internet about who will be the next James Bond and who will direct that you could think of any two people and there's probably a theory around it. As somebody that has never truly enjoyed the James Bond franchise, Sam Mendes' Skyfall was a game-changer – he breathed new life into the spy and I just hope that whoever takes over from him can keep up the standard that he has introduced.
Most Bizarre Piece Of News
Perhaps you wanted to forget about Batman v Superman: Dawn of Justice; well, tough. The lovely people over at Warner Bros. went ahead and released a trailer for the "ultimate edition" of the film which will be released for purchase later this week. DVDs don't typically get their own trailers but I have zero expectations of the DCEU at this point. Admittedly the trailer shows some footage that wasn't included in the theatrical release including Jena Malone's cut role. If you haven't seen it yet then you can watch it below:
And Everything Else…
Jeff Bridges Is A Kingsman
Alice 2 Is A Box Office Flop
The Rock Becomes A Superhero
Rogue One Re-Shoots
Live-Action Mary Poppins
The Flash Gets A Dope Director
Disney-Netflix Partnership
If those headlines weren't quite the informative nuggets that you were looking for then you can find out more about all of those stories right here but until next time:
Are you one of the lucky people with Harry Potter and the Cursed Child tickets? Who would you like to play James Bond? Do you want more Batman v Superman? Let me know in the comments.