Happy new week. Did you catch the Emmys? Did you think that Jimmy Kimmel was as excellent as I, a person who did not watch the Emmys, did? This is not going to be all about the Emmys (how many times do you think I'm going to say 'Emmys'?), I'm sure you got enough of that last week, but if you were interested in finding out who won what, you can check out a full list right here. Back to business: here are some of the other things that have happened this week.
The Nerdy Emmys
The Emmy is the most prestigious television award and with that kind of status, there are certain shows that are never going to be acknowledged by them. They aren't being snubbed, they simply do not fit within that world but that doesn't mean that they don't deserve recognition. I am talking about shows like: Daredevil, Lucifer, The Flash, Supergirl etc. Fortunately the guys over at SourceFedNERD took it upon themselves to host 'The Nerdy Emmys'. To see who won in categories like best villain and best costume you can watch that video below:
Maggie Smith's Emmy Acceptance
If you happened to catch Jimmy Kimmel's opening monologue for the Emmy ceremony on Sunday you will have noticed that his longest joke was about the fact that Maggie Smith had never attended an Emmy ceremony despite having been nominated and winning several times. She won again this Sunday just past and once again was not there to pick up her award. Kimmel came onto stage and swiped her award saying that he would be placing it in lost and found. Fortunately, she sent this brilliant acceptance note: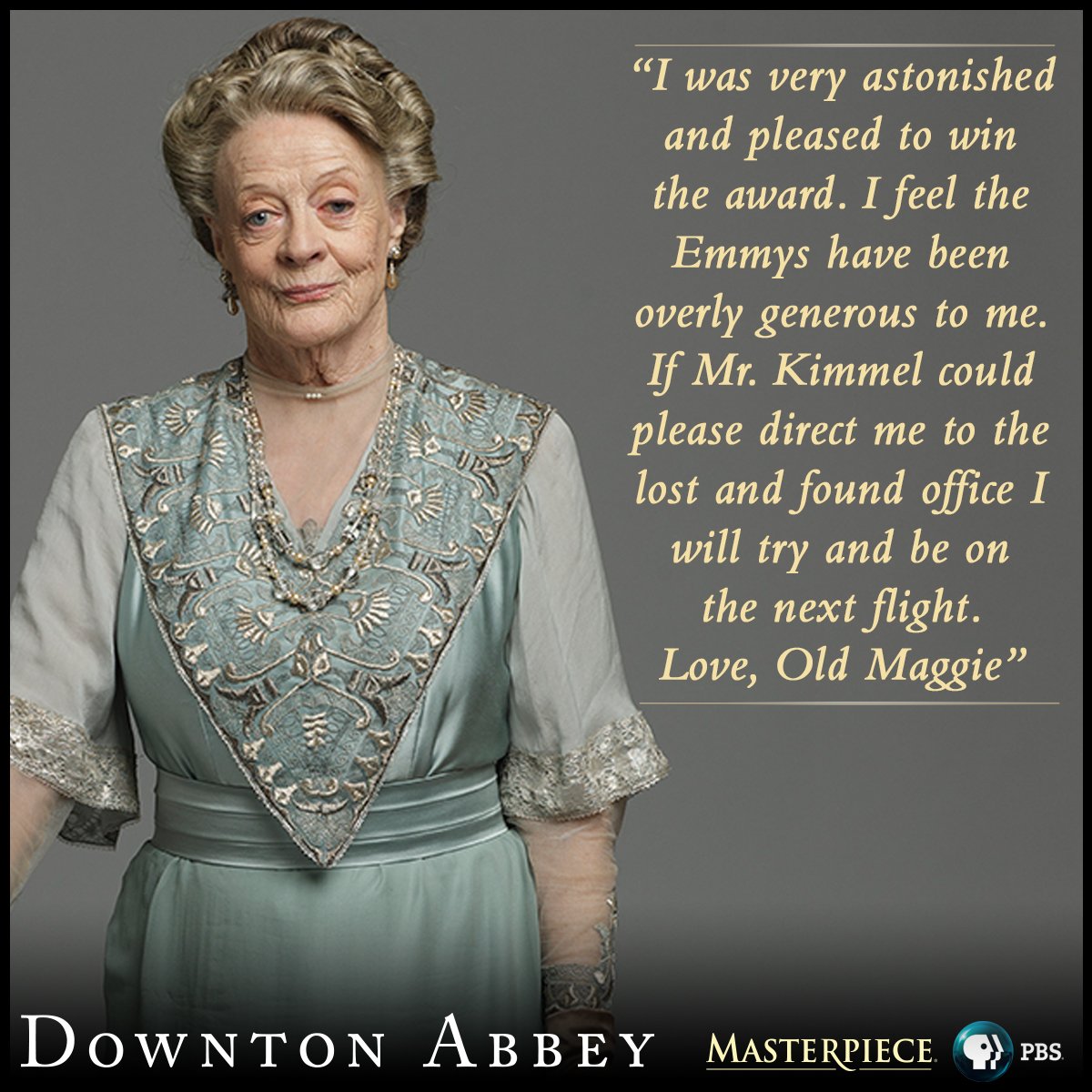 Passengers Trailer
If you haven't heard of Passengers yet, I am sure that you will in the coming months. The film starring Jennifer Lawrence and Chris Pratt is set to come out this Christmas but it doesn't quite look like your typical family feel-good. I don't want to spoil anything (I actually think that the trailer might have spoilt a little bit too much) so I will just leave the brand new trailer below:
If you still want to watch something, the featured video at the moment is a skit from the Emmys between Matt Damon and Jimmy Kimmel. Their feud is one of my purest joys in this world and hopefully you enjoy it. Until the next time I have things to tell you:
Should the Emmys take the superhero genre more seriously? How much do you adore Maggie Smith? Are you excited to see Passengers? Let me know in the comments.
(The word Emmy(s) was used 11 times)